Get Your Perfect Manicure with 7 Must-Have Nail Accessories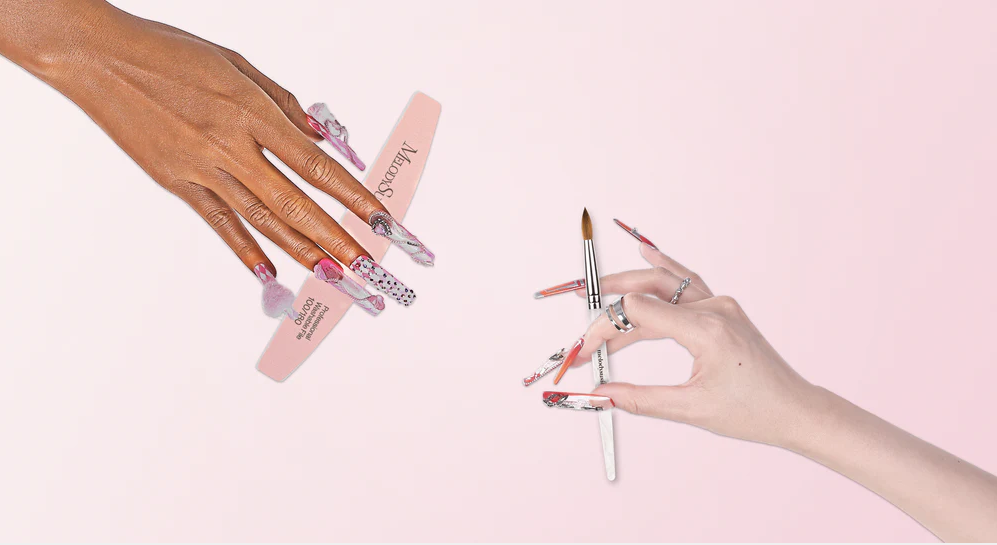 Women love all things beauty and have a natural eye for nail art. You may have come across various nail art posts on Instagram and Pinterest. Have you ever wondered how they achieve those flawless nails? The key is not only the expertise of professional nail technicians but also the selection of proper nail art tools, including accessories.
In our previous article, '5 Must-Have Nail Drills for Summer 2022', we discussed the importance of selecting the right nail drills. Now, we present a list of seven essential nail accessories that can help you create your desired nail design.
Nail files are a must-have in your nail care toolkit. They are perfect for shaping your nails and fixing any chips or sharp edges that could ruin your manicure.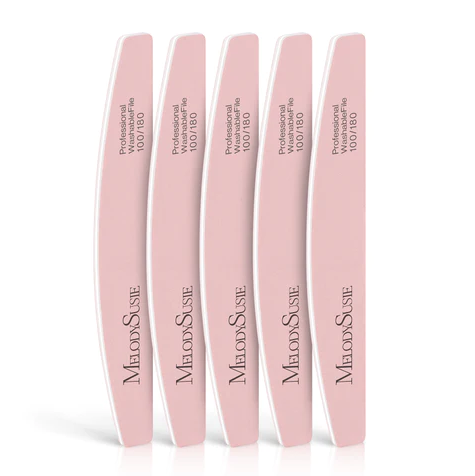 Pros:
- Half-moon shape: Easy to hold and maneuver and great for filling near the cuticle
- Washable and portable: The emery board materials, quick to clean and convenient to put it in your pocket and handbag.
- Multiple usages: Suitable for fingernails, toenails, natural nails, acrylic nails, dip nails, false nails or your pets.
Upgrade your nail care routine with MelodySusie Tungsten Carbide Professional 5 in 1 Nail Drill Bits. These high-quality bits not only remove product from your nails, but also save you time and effort for a more efficient nail care experience.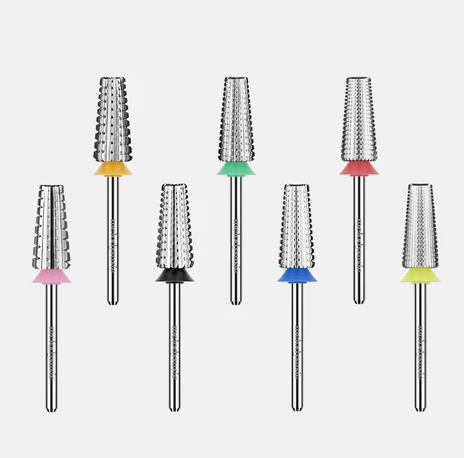 Pros:
- Multi-function: Clean the cuticle area, prepare the nail bed, shorten the nail and clean under the nail.
- Two rotate directions: Designed to cut smoothly in clockwise and counter-clockwise directions for both two hands.
- Professional nail drill bits: Made of the hardest carbide tungsten material, it's hard-wearing, sharp and durable.
A nail art dust remover brush is an essential tool for every manicurist. It quickly and easily removes dust particles from nails, making it a great aid for achieving flawless nail art.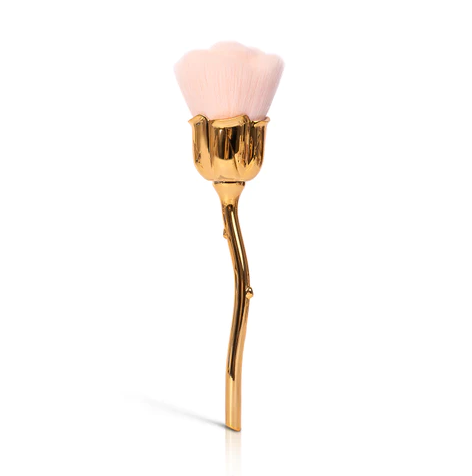 Pros:
- Soft Material: With high-quality fiber hair, quickly swipe off all the excess powder from fingers and nail.
- Creative Design: With the delicate rose shape and acrylic handle, it's gorgeous and beautiful.
- Multi-function: Works well for nail dust remover, and great choice for cosmetics products.
Your hands deserve the same level of care and protection as your face. Shield your skin from premature aging, wrinkles, thinning, and other issues caused by UV light lamps or manicure dryers with MelodySusie UV Shield LYCRA Gloves.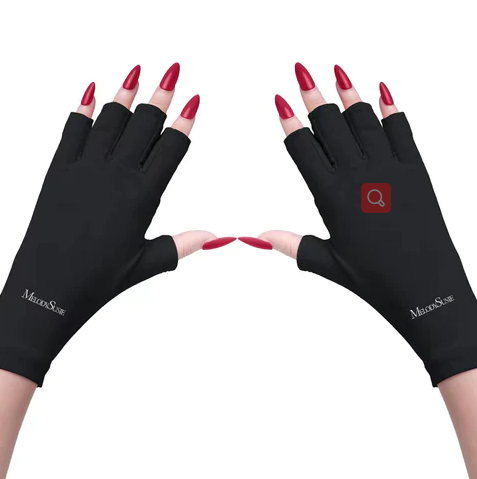 Pros:
- UPF 50+: Certified UPF 50+ and SPF UV protection is woven into the fabric and without the use of artificial spray-on chemicals.
- Comfortable material: Made of ultra-soft LYCRA fabric with 85% Nylon 15% Spandex, comfortable and breathable.
- Multiple Purposes: Not only can be used for gel manicures. also suitable for outdoor like fishing, camping, hiking and driving.
Professional nail tips are essential for achieving flawless, long-lasting nails. They provide a sturdy base for applying nail polish, gel, or acrylic, ensuring that your manicure lasts for weeks without chipping or peeling. Additionally, they come in various shapes, sizes, and styles, allowing you to customize your nails according to your preference. Using professional nail tips also saves time and effort, as they provide a pre-shaped canvas to work on, eliminating the need for time-consuming nail shaping and filing. Overall, professional nail tips are a valuable investment for anyone looking to achieve salon-quality nails.
Pros:
- The Hottest Styles: Coffin, Square & Almond. Tailored sizes are specially designed for American women.
- Upgraded NEW package: Fishbone designed, neatly placed, easy to find your size and better user experience.
- Super Strength: No cracks, no chips, no white spots by cutting and filing.
Rotary Adjustable Acrylic Nail Clippers are an essential tool for professionals and enthusiasts who frequently apply acrylic nails. With a rotary design and an adjustable blade, these clippers provide precise cutting and shaping of acrylic nails, resulting in a clean and professional-looking manicure. Their specialized design saves time and effort, making them a valuable addition to any nail care toolkit. Additionally, they reduce the risk of damaging or breaking the acrylic nails, ensuring a durable and long-lasting manicure.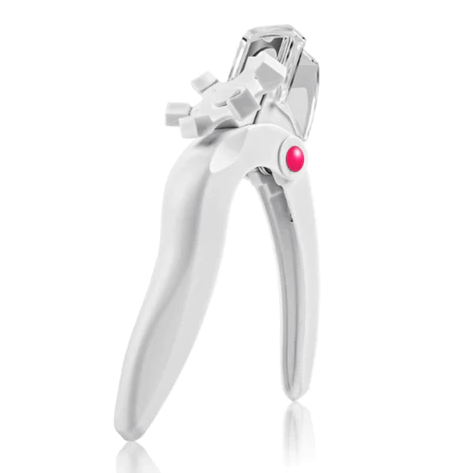 Pros:
- Brand-new design: With a sharp blade, removable cap, new design measurement tool, and comfortable handle, this nail cutter can do one quick clean cut to your acrylic gel nails.
- Wide application: Suitable for acrylic nails, extended nails, fake nail tips, long natural nails, etc.
Utilizing a nail brush is a fundamental requirement for individuals seeking to create intricate and expert-level nail designs with ease and precision. In this regard, the Kolinsky Acrylic Nail Brush is a top-tier tool specifically crafted to aid in the creation of magnificent acrylic nail designs. Constructed using only the finest Kolinsky hair, this brush offers unparalleled precision, control, and durability to elevate your nail artistry to the next level.
Pros:
- Kolinsky Sable Hair: 100% pure kolinsky hair and enjoy using the brush of the highest quality
- Great Design: The kolinsky bristles design gives you perfect control and smooth acrylic application.
- Various Sizes Available: The range of sizes goes from 6 to 22 and free to combine them.
While there may be other items that are necessary for a complete nail care toolkit, the items listed are essential to achieving professional-level nail designs. It is important to remember that the quality of your tools plays a significant role in the outcome of your work. Therefore, it is recommended to invest in high-quality products that will aid in your nail art endeavors. Never underestimate the significance of the small accessories that you use regularly.
Moreover, MelodySusie is currently offering a Spring sale with an 8% discount on ALL of our products, including a wide range of nail art tools. Don't miss this opportunity to explore our collection by clicking here.